For Sale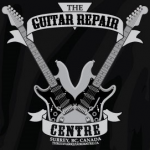 We have received a new  shipment of t shirts with the Guitar Repair Centre logo
on a Black T Shirt, partial proceeds go to the Surrey Food Bank.
The shirts are $25. plus shipping and sizes are sm med, lrg xlrg xxlrg
taking orders now.
We have a good assortment of necks for strats , teles and other guitars
starting from $80.00 – $450.00
Mesa Boogie Recto Verb 50 combo……$1500..